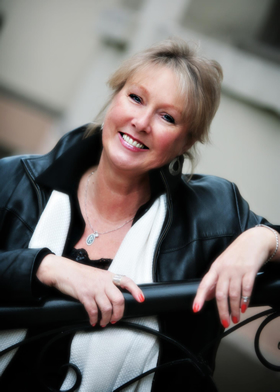 Vicki St. Clair



TELEPHONE: 800.495.7617
Words to Live By
"To look life in the face ... always, to look life in the face and know it for what it is ... to love it for what it is."
~ Virginia Woolf
"Journalism is an act of faith that truth can change the world."
~ Ann Curry
"Every moment of one's existence, one is growing into more or retreating into less. One is always living a little more, or dying a little bit."
~ Norman Mailer
"If you do not breathe through writing, if you do not cry out in writing, or sing in writing, then don't write because our culture has no use for it."
~ Anais Nin
"Well behaved women seldom make history."
~ Laurel Thatcher Ulrich
"Life is not measured by the number of breaths we take, but by the moments that take away our breath."
~ Anon
"If you limit your choices only to what seems possible or reasonable, you disconnect yourself from what you truly want. And all that is left is compromise."
~ Robert Fritz
"The most courageous act is still to think for yourself. Aloud."
~ Coco Chanel
"You don't drown by falling into the water. You drown by staying there."
~ Nathan Morgan
"Seek truth. Minimize harm. Act independently. Be accountable."
~ Jacques Trudeau
"Only those who dare, truly live."
~ Ruth Freedman
Award-winning Writer, Producer, Communications/Media Professional — Vicki's Work is ALL About People & Their Stories.
Vicki St. Clair is a storyteller who plays with words, pictures, and sounds to connect with readers, viewers, and listeners around the world. She creates in all media, across all platforms, including: Print, Online, Digital, Motion Graphics. Film & Video. Radio & TV.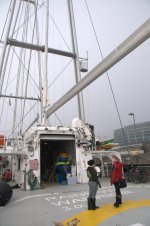 For more than 15 years, Vicki has worked in the US and Europe successfully writing, directing, and producing an extensive range of editorial, broadcast, and commercial projects. Her writing extends to national and international publications, including New York Times, USA Today, and London Times bestselling anthologies.
Born and raised in England, Vicki is currently based in Seattle, and loves working in the field — her mantra, "Have Laptop, Will Travel".
Clients, Associates, Partners
Vicki is privileged to work on a diverse range of projects with many talented professionals and dynamic organizations. Some have included: ITV-UK, National Geographic, Channel 4, BBC, Dorling Kindersley, BCTV Canada, WNET, WETC, Overseas TV, PBS, NPR, Penguin Press, Vogue, Self, Shape, More, Cosmopolitan, RealNetworks, Walt Disney, Amazon, Microsoft, Citigroup, WA Schools, Sony, Intel, Citigroup, Simon & Schuster, Doubleday, Hyperion Publishing.
Live Broadcasting
The Vicki St. Clair Interviews, PCTR, KKNW. Three years as host and content producer.
OSBB TV & Radio Correspondent & periodic guest host.
Writing & Producing
Writer and contributing editor for: Feature series and articles, investigative stories, profiles.
Weekly and monthly columns.
Essays in national and international magazines and bestselling anthologies.
Writer, director and/or producer for documentary film, TV broadcast segments, shorts; corporate and educational videos.

Radio programming.
Script writer and producer for Web casts, live events, PSAs, TV/Radio commercials, satellite broadcasts.
Storyboard, concept, and script writer for interactive motion graphics, streaming media, digital media, worldwide telecasts.
Ghost writer (articles, book chapters, manuscripts, scripts).
Editor-in-chief and managing editor for digital and print publications (commercial and editorial).
Directed photo shoots, talent, scripts, satellite broadcasts.
Strategic Consulting & Program Management
Script and story consultant. Editorial advisor.
Ghost writer: Executive speeches, communications strategy, presentations.

Managed worldwide and U.S. marketing channels including strategy, integrated media and content, promotions: Web casts, interactive and motion graphics.
Drove U.S and worldwide campaigns including strategically aligned marketing and readiness campaigns, launch events, communication plans, integrated media.
Executive producer: Live worldwide satellite broadcasts with multiple location feeds. Field producer crew:Talent, content, program rundown, budget, script development.
---
Off-duty Fun & Thrills (although be warned, writers are never off-duty ... )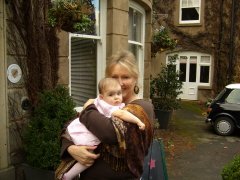 Adores her 17 nephews and nieces. and is addicted to learning, good books, and good coffee. Of course ... it's Seattle!
Loves the great Pacific Northwest playground and activities from horse riding and kayaking to sailing, camping, and snowmobiling.
Enjoys the buzz of big cities, and unplugging in wilderness. Dressing up for glam nights on the town, and splashing through puddles in the rain with her 15-year-old Border Collie, Dylan Thomas.
3 Biggest Adrenaline Lifetime Thrills
Skydiving at 180 miles-per-hour from 13,500 feet, woo-hoo! Best ever!

Zip-wiring in the Sierra Madres.

Flying a small glider plane over Julian Mountain.
3 Most Moving Lifetime Thrills
Drifting silently alongside hundreds of momma and baby grey whales, as they nudged against a tiny five-man fishing boat in the birthing lagoons, Mexico.

Feeling the breath of a wild polar bear on the tundra at Churchill, Hudson Bay.

Birth of nieces and nephews.
3 Most Important Writing Rules
There are no rules ... j

ust sit in the chair and write.

Ditto.

I rest my case.
3 Tips for Managing Challenge
Breathe through it and stay in the moment--focus on what you can control and let go of the rest.

Step outdoors, look up at the stars, know this too shall pass and in a week, month, year this will seem insignificant.

Keep a sense of humor.

And an extra one just for writers: File the experience ... one day this will make great copy!
3 Favorite Books, Music, Films Now, really, do you want to be here all day?