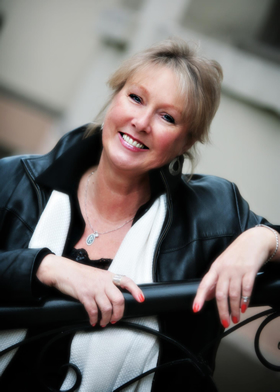 Vicki St. Clair



TELEPHONE: 800.495.7617
Professional Guarantee
"You can earn reputation by trying to do hard things well."
~ Jeff Bezos
"Be more concerned with your character than your reputation, because your character is what you really are. Your reputation is what others think you are."
~ John Wooden
"A good reputation is more valuable than money."
~ Publilius Syrus
Well ... maybe Vicki doesn't agree 100% with the last quote. But she does guarantee deadlines and will respond to business messages within 24 hours during normal business hours.
Book Vicki St. Clair
For availability, project quotes, client references, samples, or audio files please contact Vicki. Or call 1.800.495.7617.
Clients & Associates Are Saying ...
"It was a real treat to join Conversations LIVE with Vicki St. Clair. I have yet to meet a more thoughtful, prepared, and engaging radio host."
~ Adam Grant, Wharton Professor and Bestselling Author of Give and Take.
"You asked some great questions ... and you were extremely well prepared. Extremely. In my work, I appreciate that."
~ Michael Schwarz, Producer/Director, PBS The Botany of Desire.
"You are just so natural at this, you made it such fun. I love talking with you ... when can we do this again?"
~ Rue MacClanahan, Actress and Author.
"Vicki ... you asked some very thoughtful questions, not the same old [questions] that everyone always asks. It was a pleasure to talk with you ... call me anytime."
~ Dr. Jane Goodall, Primatologist and Author, The Goodall Institute.
"You did a really good job with that Vicki ... thank you ..."
~ John Jacobsen, Filmmaker, Screenwriter, Producer and Host of The Artist Toolbox.
"I love you! Not only did you do your research, you made me stretch ... was great talking with you. I love your spirit ... you're doing amazing work ..."
~ Robert Mack, Celebrity Coach, Author, Speaker, Happiness from the Inside Out.
"They say it takes a village ... and you and your talent were certainly a crucial part of this crew's team effort. Our production flowed smoothly largely due to your contribution ... your ability to stay calm and focused and flexible under pressure -- three very valuable attributes that were needed and that you definitely possess in abundance. Merci bien!!"
~ J.P. Charmaine Bierte, Director, Toronto.
"When I come across professional writers like yourself, I want to hold on to them. You turned in concise, well-structured copy, ON TIME ... Our fact-checking came up A1-OK ... and your details were delicious. Excellent articles ... an asset to our stable of freelancers."
~ M.Marion DeVehet, Managing Editor, WA-DC.

Testimonials reprinted with permissions.