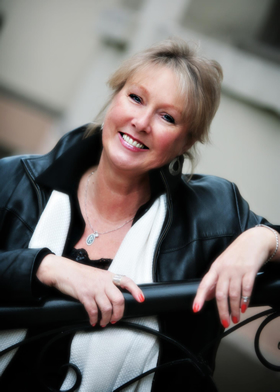 Vicki St. Clair



TELEPHONE: 800.495.7617
Project News
Seattle's Conversations LIVE with Vicki St. Clair celebrates 13 years!

We're proud to say that Conversations LIVE with Vicki St. Clair has been producing a weekly radio show for 13 years. We're currently on hiatus from the live show and are continuing to produce a weekly podcast available every Wednesday at Conversations Live.

Vicki brings you conversations with innovative business and thought leaders; cutting-edge medical, health, and well-being professionals. Leading researchers and scientists. New York Times Bestselling authors. Award-winning playwrights, filmmakers, and journalists. National Geographic explorers, photographers, adventurers, and philosophers. And ordinary people, leading extraordinary lives.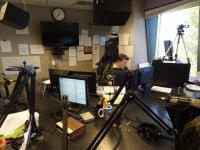 Vicki has interviewed more than 1,200 guests on Conversations LIVE with Vicki St. Clair, and none of this would have been possible without KKNW's program coordinator, and studio producer extraordinaire, Eric Reidar.
Eric and Vicki have worked together for the 15 plus years that she broadcast live from Seattle's KKNW (Hubbard Radio, formerly Sandusky Radio).
---
Workshops & Events
October 3 2020 - May 2021.
Contact Vicki for dates & locations.
Storyboarding to Storytelling: Creative workshop for business professionals, writers, filmmakers, photographers, and creatives — Dependent on COVID-19 guidelines..
The Power of Story & The Hero's Journey: Based on Joseph Campbell's mythological work, a universal technique leveraged in fiction, nonfiction, film, and theatre. Hands-on exploration of how this creative approach can help elevate your story — Dependent on COVID-19 guidelines.
Writing Your Way Out of the Mud: Professionally, Personally, and Creatively. Are you making progress on this year's goals ... making the changes you want to make? Or are you putting them off until tomorrow ... again? Vicki shares techniques to help you gain clarity around where you're stuck, what's holding you there, and how to create an action plan you can implement immediately. Hands on workshop — Dependent on COVID-19 guidelines.
Free Your Inner Writer: Putting the Fun Back into Writing, Banishing Fear, Unblocking Writer's Block. Do you yearn to write, have great story ideas, but something's stopping you? Vicki helps you explore what's keeping you stuck and shares playful techniques based on the latest neuroscience to help you get out of your own way — Dependent on COVID-19 guidelines.
Call or email Vicki to discuss potential workshops for your group or organization. Each presentation can be customized to fit specific needs and group challenges.
---
Work in Progress
Producing and hosting a weekly podcast for Conversations Live with Vicki St. Clair.
Developing online workshop schedule to begin October 3rd 2020.
Editing series of stories for children's educational books.
Authoring nonfiction book, first in a series of six.
---