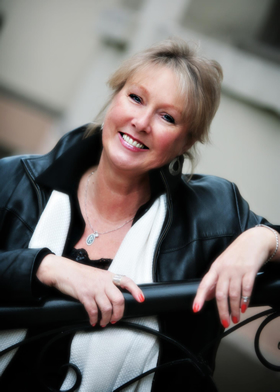 Vicki St. Clair



TELEPHONE: 800.495.7617
FAX: 253.302.3899
Meet the growing team behind the scenes of Conversations Live with Vicki St. Clair

Have a great guest or topic idea? Contact Vicki.

Eric Reidar.  
Must also mention:
  David Vander - AP/ Freelance Writer
 who maintains the radio copy schedule.
Thoughts to Live By
"Knowing is not enough; we must apply. Willing is not enough; we must do."
~ J.W. von Goethe
"A mind once stretched by a new idea can never go back to its original dimension."
~ R.W. Emerson
"If you don't stand for something, you'll fall for anything."
~ Ginger Rogers
---
Podcasts
A sampling of conversations with writers, authors, creativity experts, and thought leaders taken from the archives of Conversations Live with Vicki St. Clair where you'll find more than 300 podcasts, over 500 guests, and a broad range of topics.    

Award-winning ABC Anchor Dan Harris on 10% Happier & David M. Howitt on The Hero's Journey
RADIO PODCAST.  ABC's Dan Harris has covered wars and presidential campaigns, investigated human traffickers, and even been chased by wild elephants. The co-anchor of ABC's Nightline, Dan Harris says professional challenges paled in comparison to a personal challenge: taming the voice in his head. He explores his accidental odyssey in his new book 10% Happier: How I Tamed the Voice in My Head, Reduced Stress Without Losing My Edge, and Found Self Help That Actually Works--A True Story.  And, in the spirit of Joseph Campbell, CEO and entrepreneur David M. Howitt leads us on a different odyssey with great insight.  His new book, Heed Your Call: Integrating Myth, Science, Spirituality, and Business.
---
New York Times & USA Today Bestselling Author Carla Neggers; Award-winning Journalist & Fiction Author John P. Davidson
RADIO PODCAST.  Pacific Northwest author and pioneer in the self-care field, Jennifer Louden, shares tips for having it all in, what she terms, a more feminine way approached by living a heart-based, spirit-driven life. Carla Neggers and John P. Davidson discuss their books, the author's life, and their approach to writing. 
---
New York Times Bestselling Author Dani Shapiro: Still Writing
RADIO PODCAST.  Dani Shapiro is an exquisite writer, novelist, memoirist, and today we explore Still Writing: The Perils and Pleasures of a Creative Life. We also hear from someone who says she has the "best job in the world".  Karen West is the events coordinator for Book Passage, "the Bay area's liveliest bookstore!" ... she shares ideas for holiday book gifts ... and we agree to
disagree on self-publishing. More than 300 archived shows at ConversationsLive.net.
---
Newberry & Carnegie Award Winning Storyteller Sharon Creech
RADIO PODCAST.  Escape to a different world with this wonderful storyteller as Sharon Creech talks about writing and her new book The Boy on the Porch. Producer, director, writer Dave Gardner wants us to boycott Black Friday ... and forget all about Black Thursday.  Screen Growthbusters documentary film for free by registering on Gardner's site.  And we end this show with Rivvy Neshama (whose Hebrew name means Bound by Soul) as she shares Recipes for a Sacred Life. More than 300 archived shows at ConversationsLive.net.
---
Onboard The Rainbow Warrior with Greenpeace
RADIO PODCAST.  Vicki took a tour of the Rainbow Warrior while it was in Seattle and had chance to ask a few questions along the way.  Find out why we should be concerned about what's happening in the Bering Sea with senior campaign manager, Jackie Dragon.  And Captain Joel Stewart responds to those who criticize Greenpeace campaigns.  More on The Bering Sea and Greenpeace. More than 300 archived shows at ConversationsLive.net.
---
Thinking in New Boxes: A New Paradigm for Business Creativity
RADIO PODCAST.  Senior specialist for creativity and scenario planning, Alan Iny, says "Forget about thinking outside the box ... you need to think in new boxes" and he shares the 5-Step Approach with us today.  Written with coauthor, Luc de Brabandere, Thinking in New Boxes helps you shake up the status quo from making minor tweaks or major turnarounds in business and life, and it provides great examples of how companies have failed or succeeded in doing the same.  Up first, media training expert, Susan Harrow on Sell Yourself Without Selling Your Soul.    More than 300 archived shows at ConversationsLive.net.
---
Give & Take: Debunking the Me-First Worldview
RADIO PODCAST.  Why do some people rise quickly up the corporate ladder while others languish at the bottom? Is there something beyond talent, effort, and luck that shapes our accomplishments? In his new book Give and Take: A Revolutionary Approach to Success, Wharton professor Adam Grant debunks the notion that good guys finish last with a groundbreaking look at how to achieve success. Grant is the youngest full professor at Wharton Business School. He has been honored as one of Business Week's favorite professors and one of the world's 40 top business professors under 40.  More than 300 archived shows at ConversationsLive.net.
---
Beloved Author Judy Blume on Making Movies at 70 & National Geographic's Life Below Zero
RADIO PODCAST.  Featured in NatGeo TV's new series, Life Below Zero, Sue Aikens address is a GPS coordinate 197 miles north of the Arctic Circle.  She says "People get afraid of break-ins. My break-in involves teeth, claws, and a hell of a lot of bad weather."   Also, national icon Judy Blume - with 82 millions copies of her books printed - shares a new experience.  Together with her son and film director, Lawrence Blume, they brought Judy's Tiger Eyes to the big screen.  More than 300 archived shows at ConversationsLive.net.
---