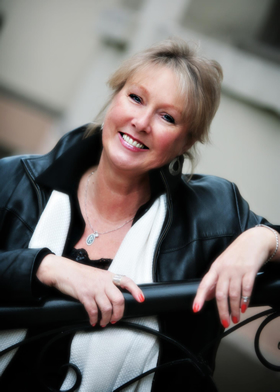 Vicki St. Clair



TELEPHONE: 800.495.7617
Celebrating 13 years of conversations with authors, adventurers, National Geographic explorers, cutting-edge health and wellness experts, Pulitzer Prize winning journalists, business thought leaders, & ordinary people leading extraordinary lives.

---
Thoughts to Live By
"Knowing is not enough; we must apply. Willing is not enough; we must do."
~ J.W. von Goethe
"A mind once stretched by a new idea can never go back to its original dimension."
~ R.W. Emerson
"If you don't stand for something, you'll fall for anything."
~ Ginger Rogers
---
Podcasts
Just a couple of podcasts here with some of Vicki's favorite writers and authors, but head over to Conversations Live with Vicki St. Clair and you'll find more than 750 archived podcasts with over 1300 guests on a broad range of topics from health and wellness, to adventure and exploration, business and creativity, and living well on your terms.

New York Times Bestselling Author Dani Shapiro: Still Writing
RADIO PODCAST. Dani Shapiro is an exquisite writer, novelist, memoirist, and in this honest conversation we explore Still Writing: The Perils and Pleasures of a Creative Life. This an oldie but goodie, and Dani's advice on getting out of your own way as a writer is timeless.
We also hear from someone who says she has the "best job in the world". Karen West is the events coordinator for Book Passage, "the Bay area's liveliest bookstore!" ... she shares ideas for holiday book gifts ... and we agree to disagree on self-publishing.
---
#1 New York Times & USA Bestselling Thriller Author James Rollins
RADIO PODCAST. April 2020: James Rollins joins us for the fourth time on Conversations Live. Today we talk about the 15th novel in his popular Sigma Force series. Blending historical fact and science fiction with the suspense of a thriller, The Last Odyssey is described as the thinking reader's fiction. We also discuss how some of the history and James' travels inspired the story. And, of course, we'll separate fact from fiction—and take a sneak peek at a new book of short fiction coming later in 2020.
---
#1 New York Times & Bestselling Author & History Channel TV Host Brad Meltzer
RADIO PODCAST. May 2020. Brad Meltzer returns to Conversations Live to share some of the stories from The Lincoln Conspiracy: The Secret Plot to Kill America's 16th President and Why it Failed. While most Americans know Abraham Lincoln was assassinated, few know of the first attempt on his life. We discuss the challenges Lincoln faced as an underdog and how, even during times of civil war, his primary aim was to unite the country.
Brad Meltzer is the #1 New York Times bestselling author of The Escape Artist and many other bestselling thrillers, as well as the Ordinary People Change the World series. He is also the host of the History Channel TV shows Brad Meltzer's Decoded and Brad Meltzer's Lost History. Meltzer coauthored The Lincoln Conspiracy with Josh Mensch, a New York Times bestselling author and documentary television producer, with a focus on American history.
---
Award-winning ABC Anchor Dan Harris on 10% Happier & David M. Howitt on The Hero's Journey
RADIO PODCAST. ABC's Dan Harris has covered wars and presidential campaigns, investigated human traffickers, and even been chased by wild elephants. The co-anchor of ABC's Nightline, Dan Harris says professional challenges paled in comparison to a personal challenge: taming the voice in his head. He explores his accidental odyssey in his new book 10% Happier: How I Tamed the Voice in My Head, Reduced Stress Without Losing My Edge, and Found Self Help That Actually Works--A True Story.
And, in the spirit of Joseph Campbell, CEO and entrepreneur David M. Howitt leads us on a different odyssey with great insight. His new book, Heed Your Call: Integrating Myth, Science, Spirituality, and Business.
---
Onboard The Rainbow Warrior with Greenpeace
RADIO PODCAST. Vicki took a tour of the Rainbow Warrior while it was in Seattle and had chance to ask a few questions along the way. Find out why we should be concerned about what's happening in the Bering Sea with senior campaign manager, Jackie Dragon. And Captain Joel Stewart responds to those who criticize Greenpeace campaigns.
More on The Bering Sea and Greenpeace.
Find more than 750 archived shows at ConversationsLive.net.